Posted by Karen's Botanicals Blogger in Residence on 23rd Jun 2019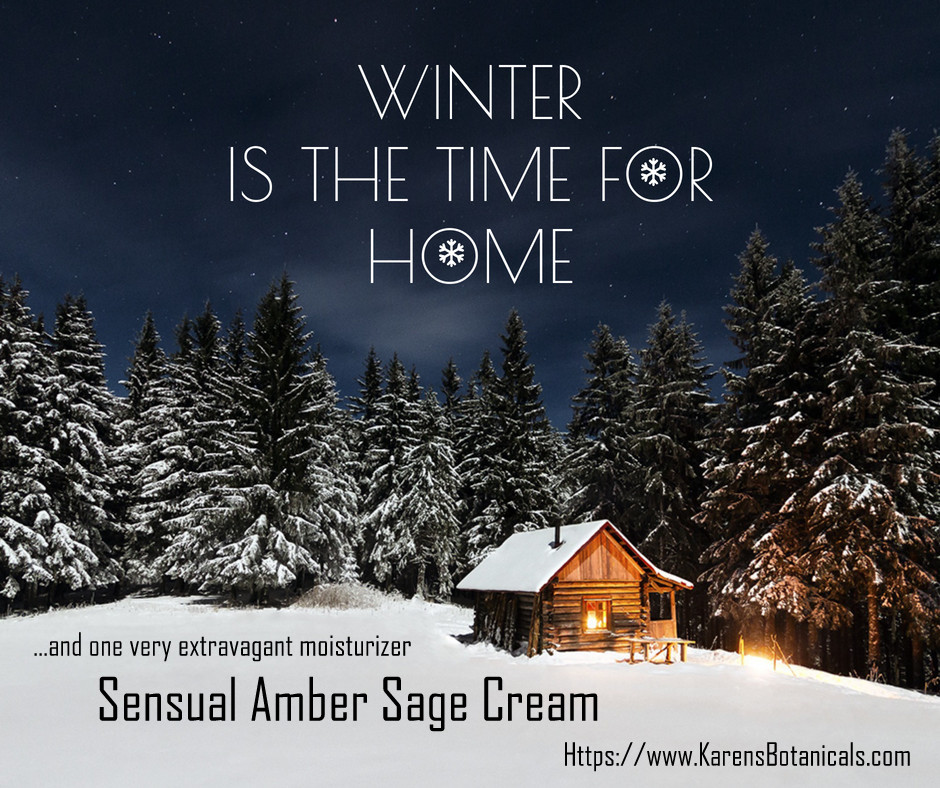 Winter is lovely, the holidays are fun, but before you know what's happened, your skin is looking like a roadmap to grandma's house due to the harsh conditions of the season. Even the most disciplined can fall victim to winter skin dryness. If we have maturing skin, medical conditions, or just your average everyday hormonal issues, can compound the effects of the season. Soon, we feel like we're wearing sandpaper over our skin. So, we take special winter precautions to avoid this condition.

While all of Karen's Botanicals' creams are excellent, for dehydrated skin in winter, I recommend our Sensual Amber Sage Cream. This cream is extraordinary in its effectiveness over dry skin conditions. It is deeply nourishing and nearly instantly restorative. Sensual Amber Sage Cream has tremendously hydrating properties for the skin and is the best aid for healing dry, chapped skin, and providing substantial protection from winter skin; plus there is that bonus of Sensual Amber Sage Cream smelling so delicious.

In your rush and busy work of tree trimmings, stocking hangings, family gatherings, meal makings, let us not forget the skin protecting. I suggest you Moisturize, Moisturizer, Moisturize and Drink Your Water.